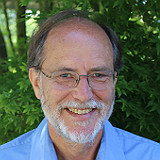 Dave Barton
Dave taught mathematics and computer science at U.C. Berkeley, and volunteered in his children's schools. He studied mathematics and computer science at M.I.T. and U.C. Berkeley, receiving a B.S. at M.I.T. in three years. In high school, he received a 2nd Prize at the 1974 International Mathematical Olympiad, and took six courses at U.C. Berkeley, receiving six A+s. He worked on the MACSYMA and AXIOM computer algebra systems, wrote the open source jqMath module for authoring MathML, helped implement MathML in Chrome 24, and is stackoverflow's top MathML answerer.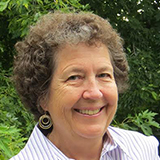 Nan Boultbee
Nan taught mathematics at U.C. Berkeley and in an enrichment program for elementary schools. She has tutored students in algebra, geometry, and calculus, starting in high school in the 1970's, and continuing today as a volunteer with students from middle school through college. Nan studied mathematics at U.C. Santa Cruz and U.C. Berkeley, working with Fields Medal winner Stephen Smale, and was elected President of the Mathematics Graduate Student Association. She has been working in the field of database design and programming for more than 30 years. She works closely with customers to enhance her software's usability, and trains new users across the country.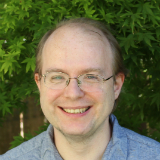 Micah Smukler
Micah has been active as a tutor and teacher since high school. As an undergraduate, he officially tutored math and physics classes ranging from linear algebra through general relativity, as well as unofficially tutoring anyone who appeared at his doorstep. As a graduate student, he taught for several years at the University of Chicago. Micah was one of the strongest mathematics students at Harvey Mudd College ever, twice receiving an Honorable Mention in the William Lowell Putnam Competition, winning an RIF Prize three times, and the Courtney S. Coleman Prize. In addition to his work on Mathscribe, he answers many math questions at stackexchange.com.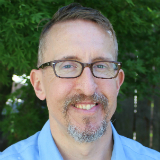 Brett Kuhnert
Brett comes from a family of elementary and high school teachers. He spent several years designing and implementing health education lessons in rural schools in Morocco, North Africa, as a Peace Corps Volunteer. He went on to work for over 7 years at Peace Corps Headquarters in Washington D.C. While in D.C., he spent several years volunteering for BrainFood, an innovative after-school program for high school students. He holds a Master of Business Administration from the New York Institute of Technology and a Master of Public Affairs from the #1-ranked School of Public and Environmental Affairs at Indiana University, Bloomington.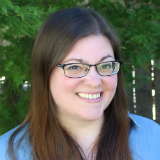 Ashley Varela
Ashley tutored students in English, philosophy and history while earning her B.A. in two years(!) at Westmont College. During her second year, she also wrote and performed customer outreach for a local internet startup. She later developed marketing and social media programs for several family-owned businesses. Ashley also has extensive experience in sports blogging and copy editing, and her statistical analysis has appeared in USA Today, Baseball Prospectus, Mashable, NBC's Hardball Talk, and other publications. Ashley loves to help people, and analyze and communicate needs between teachers and her geekier colleagues. She would love to hear about your experience with Mathscribe!